AGM 2020
The RSCDS MK AGM is due to take place on Monday 30th March at 9pm. As we are all practicing social distancing, the AGM will take place electronically. It will start at 9pm on 30th March then to allow time for your input and comments it will run for a week and close at 9pm on Monday 6th April.
You should receive information by email. If you do not get any emails from me, please email me
Thank you
Jan
The committee for Milton Keynes RSCDS, following the AGM in April 2019:
Graham Wort- Chair
Lynne Morris - Treasurer
Jan Jones - Secretary
Graham Wort assisted by Lesley Wort - Membership
Sarah Patel
Elizabeth Hounsome
with Marie Montague as Teacher Representative.
Read about Scottish Dancing in Budapest in 2011
Some of us went along to join the parade to promote Scottish Dancing and Celebr8 Diversity in Milton Keynes. It was a cold damp Bank Holiday Sunday which sadly kept a lot of the expected participants at home in the warm.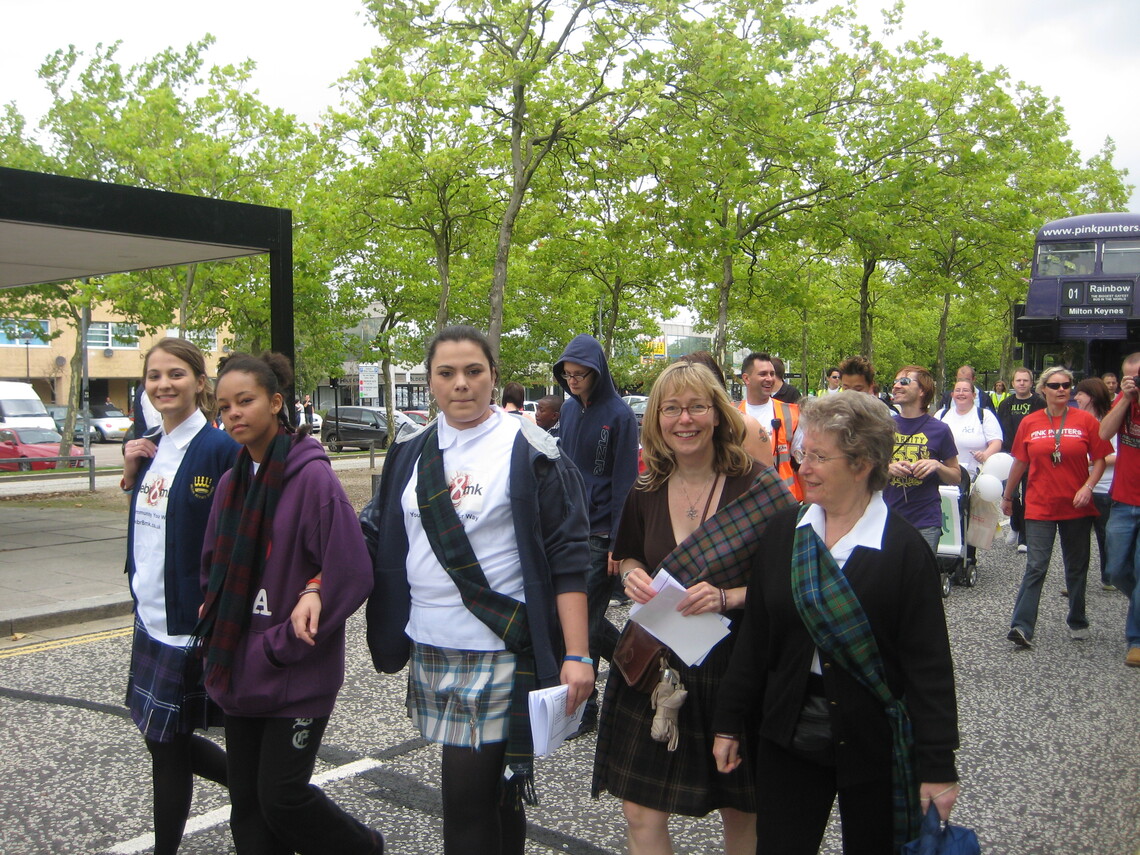 Keep fit Scottish Dancing - it's official!